Something really weird is going down on Rebel Wilson's Twitter.
This morning the account posted a photo of a woman, Elizabeth Wilson, calling her "total scum".
In an earlier tweet she wrote, "If your name is Elizabeth Wilson and you work for ACP Magazines, just know that you are a disgrace for harassing my sweet, sick grandma."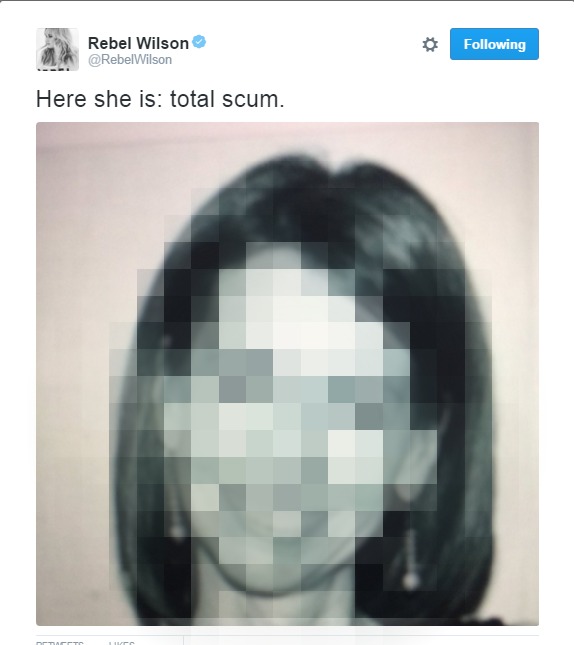 Screenshot via Mamamia
Rebel has since deleted the offending photo. But we screenshotted the strange series of tweets and replies she sent out.
Mamamia spoke to Elizabeth Wilson (of no relation to Rebel) and she was completely unaware that her photo had been shared to Rebel's 2.43 million Twitter followers.
She assured Mamamia that she has not harassed Rebel's grandmother and that she had the wrong woman. She's not even a tabloid writer, she is the senior features editor for House & Garden at Bauer (formerly ACP magazines).
Elizabeth, whose photo was taken from her LinkedIn account, has been bombarded with Twitter hate from Rebel's hordes of fans that range from pretty tame (offers to toilet-paper her house) to the obscene (which we refuse to print).
Mamamia tweeted Rebel asking if she was sure she had the right woman: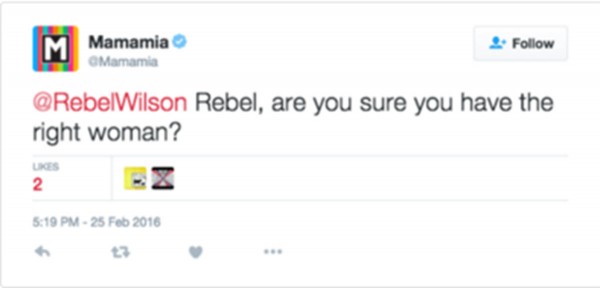 Image via Mamamia
Rebel responded by blocking Mamamia and staff.
Elizabeth told Mamamia, "this is so far out of the realm of what I deal with" in her work for the magazine. She was bewildered and said she felt "really distressed".
"That's awful," she said. "I'm gobsmacked."
She has no idea what Rebel could be talking about.
Other followers have pointe out that she has the wrong person…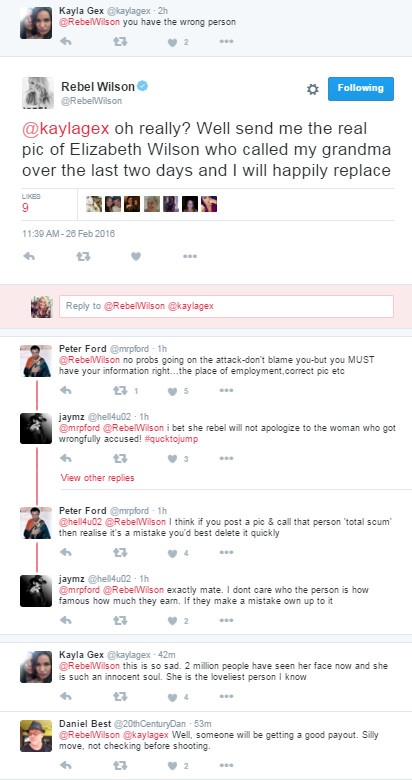 Some fans are supporting her, with Rebel replying to their tweets, but other users jumping into assure Rebel that she is accusing the wrong woman.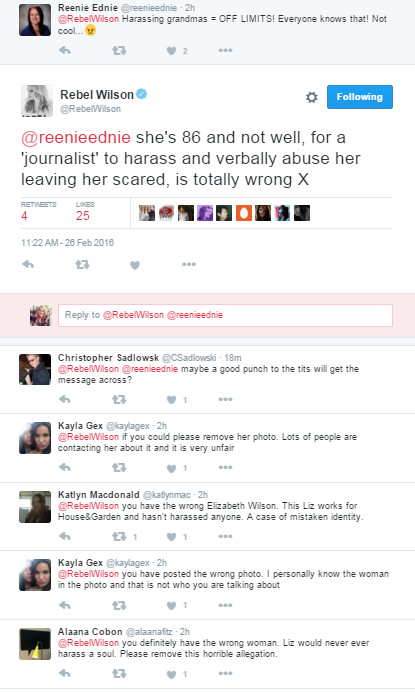 Other fans are offering advice to Rebel to take down the photo (which she eventually did, after two hours), but she replied by saying she'll counter-sue ACP…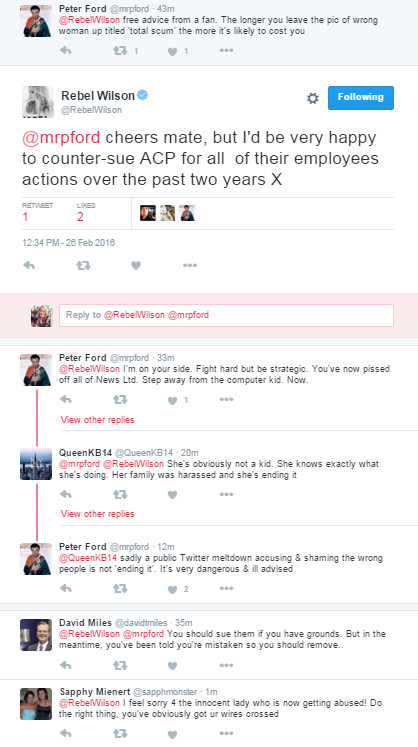 Yikes.
Source: Mamamia
Want more? Here's one of our fave moments from Jase & PJ – they're always up to something! Weekdays from 6AM on KIIS 101.1!