A single mum hoping to score $100 by selling a rare Coles Stikeez figurine on eBay to pay for her sons' school excursion, eventually sold it for an eye-watering $20,100.
Her 'Golden Billy Banana' was one of only 100 that Coles gave away as part of their latest promotion.
After listing the starting bid for the collectable banana at just $10, it wasn't long before the bids started rolling in, sending the price, well, bananas.
Sixty-five bids later, the price hit $20,100.
She told Daily Mail she didn't believe the final bidder was serious.
"The auction finished on $20,100, but it would have just been people having a laugh, so I don't expect to receive a cent to be honest," she said.
"I was hoping for $100 to send my sons on their school excursion."
She said she knew it was a joke when the price got too high.
"If I did dare dream about $20,000, I would get a car and bedroom furniture for the kids… I'm a single mum-of-five so the money would be awesome to buy us a reliable car."
She's yet to hear from the bidder.
"I'll message them in a day or two," she said.
The 'Golden Billy Banana' has been going for as much as $7,500 on eBay.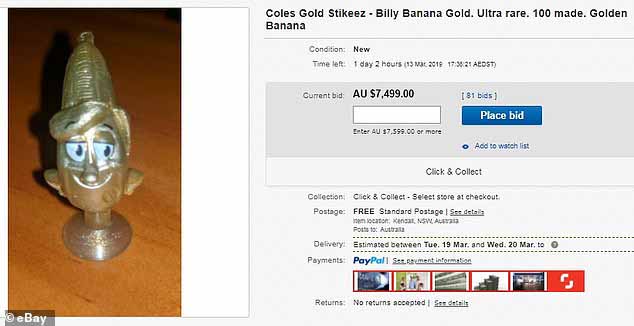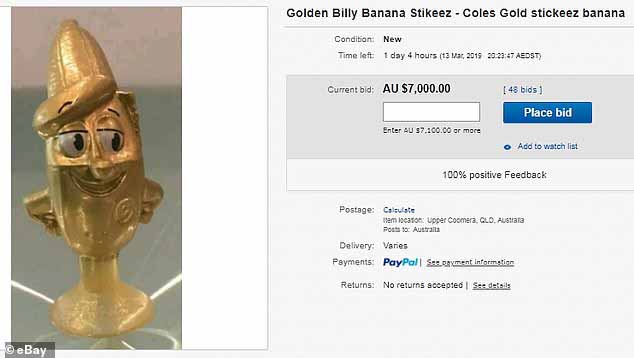 Want more? Here's a bit we love from Will & Woody – catch the boys weekdays from 4PM on KIIS101.1!