In what what supposed to be a normal appearance on The Tonight Show with Jimmy Fallon, Nick Jonas has turned into something AMAZING.
On the show to promote his new album, Last Year Was Complicated and instead of just talking about the album, he came well prepared with a story he had never told anyone before.
The story started off pretty crazily as Nick revealed that he tried a "weed lollypop" the night before a big awards ceremony.. which probably did not help what next.
Nick woke up after the lollypop and said that everything was "in slow motion" which wasn't great as he had be up the Young Hollywood Awards.
He goes onto say that he tried to sort himself out with a shower, threw on a red suit, which he says was a "great decision" sarcastically and got in the car.
That is when, something you never want to happen as a guy, happened.
He got a "NARB" or as it'sknown a "Non-Apprent Reason Boner" and he had to hide it on the red carpet!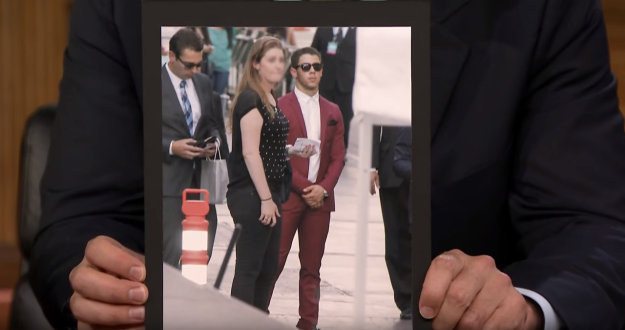 That is when Jimmy Fallon decided to not just let him tell the story but also reveal the photo of Nick on the red carpet.. and, yep… it's defintely an issue..
Let us just get that from another angle for you..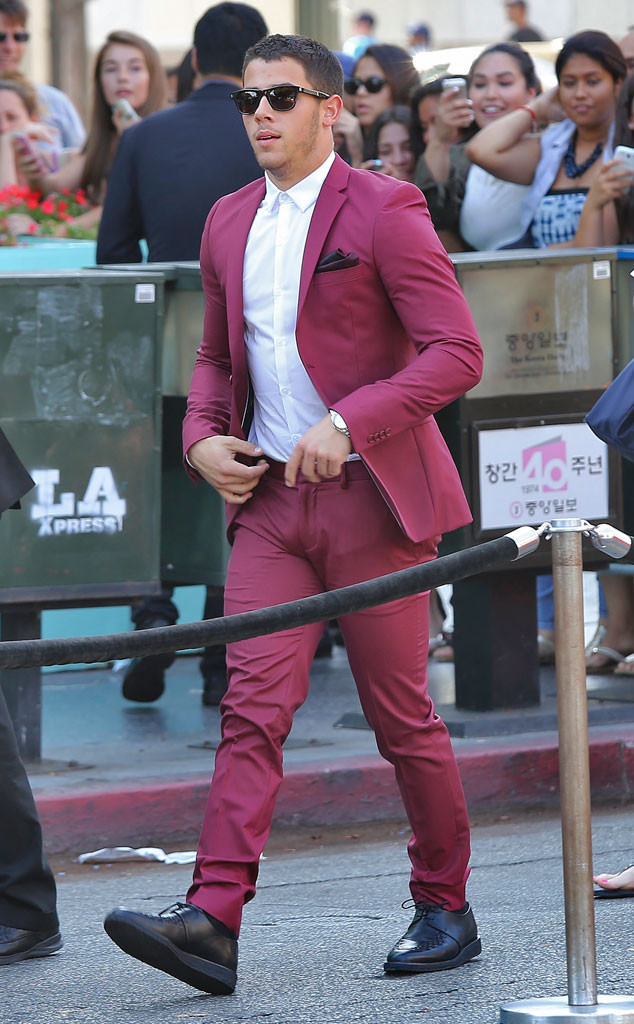 Then inside the award ceremony.. and well, he did his best to cover it up..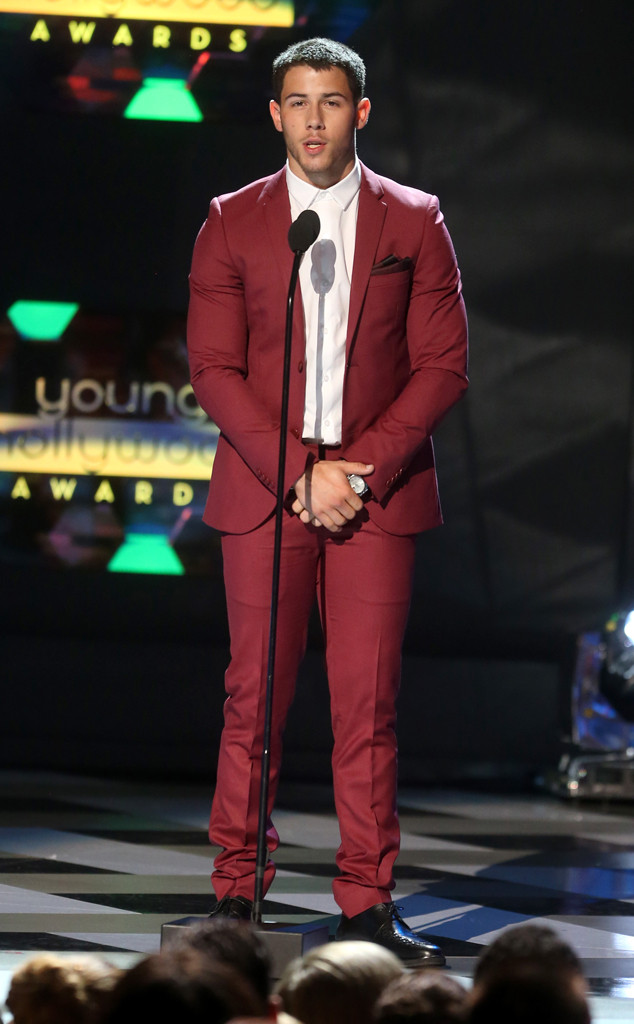 We applaud you Nick.. cos you are packing.
PICS: Getty/E!Online
Want more? Here's one of our fave moments from Jase & PJ – they're always up to something! Weekdays from 6AM on KIIS 101.1!