We all know her as the 'superficial' and 'materialistic' Hilton heiress and socialite, but Paris Hilton has decided it's time to reveal the truth behind her public persona.
She's releasing a YouTube Original documentary called 'This Is Paris', the trailer dropped yesterday and it actually looks amazing.
Titled 'The Paris Hilton you never knew | This Is Paris, you can watch the trailer here:
The trailer follows Paris behind the scenes, exposing how her life isn't the glitz and glamour that she makes it seems.
This might sound a bit cliché as a 'reveal all', but after watching the trailer you can see how emotionally invested Paris is with being honest with herself.
The biggest difference you'll notice is that you can hear her REAL voice, not her 'that's hot' voice, and she reveals something incredibly troubling.
"Something happened in my childhood that I've never talked with anyone", she says in the trailer to her mother and sister, "But I couldn't tell you guys because every time I tried, I would get punished by them."
Who 'they' are is still in question, but the seriousness of the conversation takes your mind to a certain place.
There's a split second in the trailer where Paris looks like she's being harassed by some sort of management or production crew figure….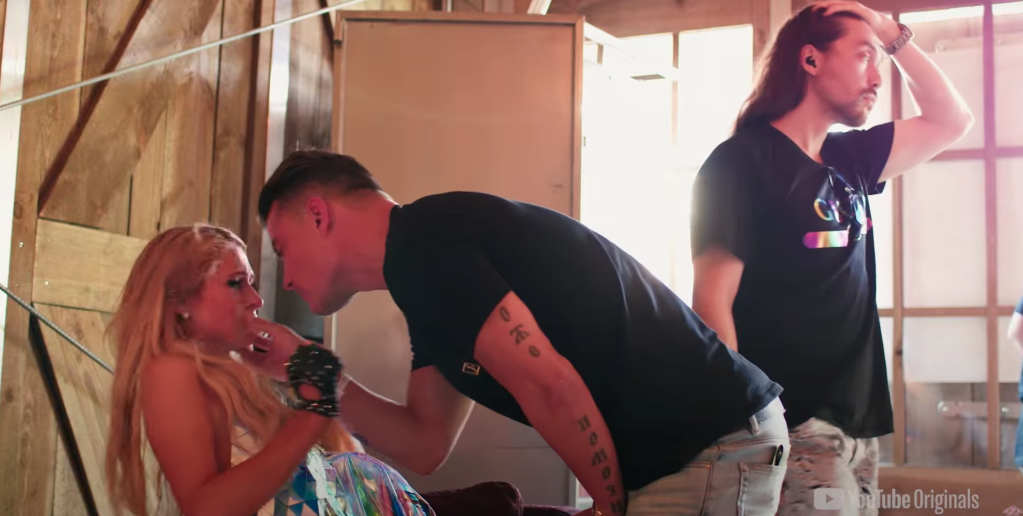 "I still have nightmares about it and the only thing that saved my sanity was thinking about who I wanted to become when I got out of there."
Paris discusses how her public persona was a way for her to survive what she went through and it's time to crack it open.
'This Is Paris' drops on YouTube on September 14th.
Want more? Here's one of our fave moments from Jase & Lauren – they're always up to something! Weekdays from 6AM on KIIS 101.1!