Riley John Hughes was just four-weeks old when he was diagnosed with pertussis, commonly known as whooping cough.
His father, Greg Hughes posted the above photo of his son on social media with the following heartfelt message:
"If you're anti-immunisation/anti-logic/anti-duty of care to your society as a whole, then feel free to take a look at this picture of my son in hospital right now at 4 weeks old with whooping cough — and then come and tell me how you think immunisation is a bad thing."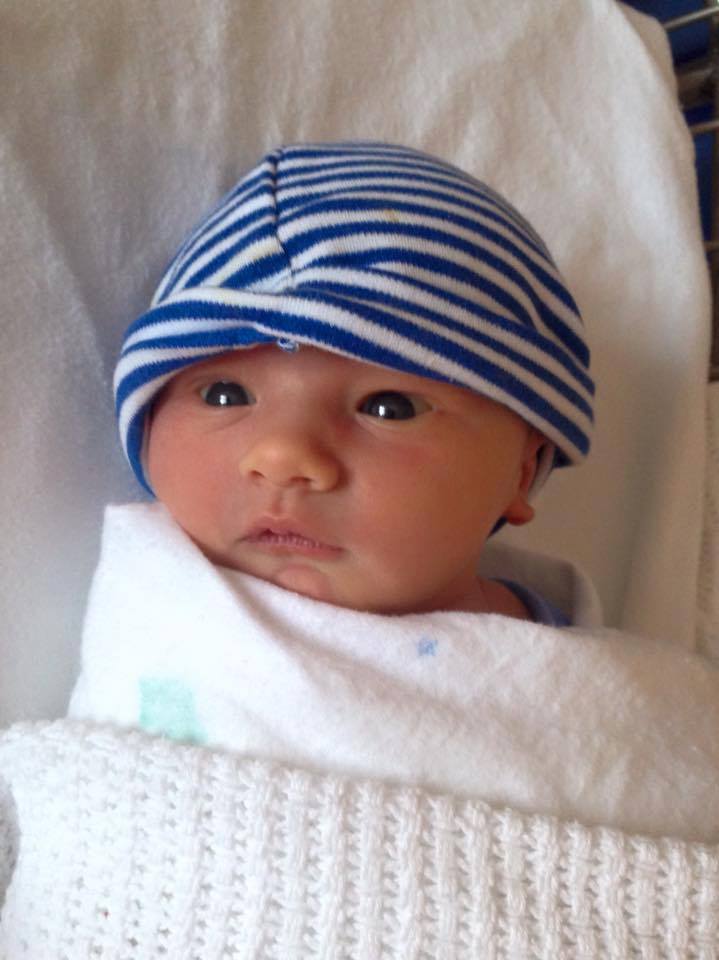 Sadly just days later, little Riley lost his battle with whooping cough, dying peacefully in his parent's arms while at Princess Margaret Hospital in Perth.
Riley was too young to have started the infant vaccination, which in WA, commences from when the child is two months old.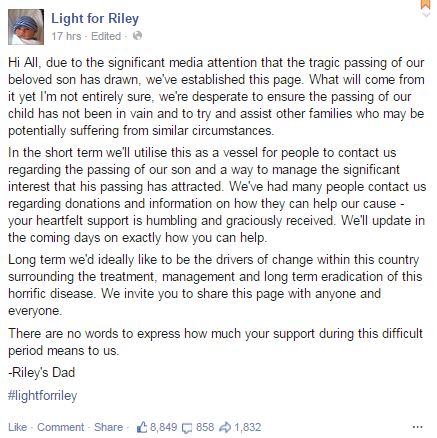 Riley is the first child to die from the disease in Western Australia since 2011.
According to news.com.au, Riley's heartbroken parents want to ensure that their son's passing is not "in vain", and want to "be the drivers of change" when it comes to whooping cough.
Riley's mum, Catherine took to Facebook to share the news of Riley's passing with her friends.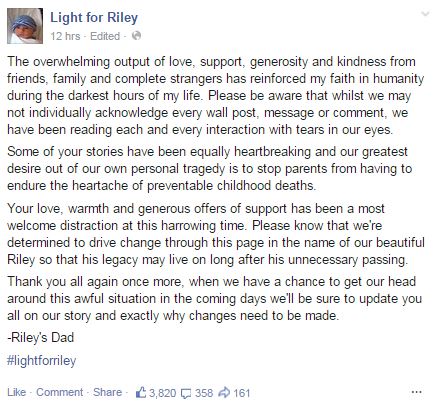 "We are devastated to let everyone know our gorgeous sweet month-old son Riley John Hughes lost his battle with whooping cough at Princess Margaret Hospital earlier today," she wrote.
The Hughes family has now set up a Facebook page in Riley's honour which they hope to use to spread their message and drive change.
Whatever your views on vaccination, share a prayer for baby Riley.
Source: news.com.au
Images via Facebook