The Canadian parents of three-year-old twin girls, Binh and Phuoc, who are both suffering from Alagille Syndrome have made a public plea for someone to donate a liver. This plea comes after they found out that father Michael Wagner, was a liver match, but could only save one of their daughters.
The genetic disorder affects the liver, heart and other systems within the body and they both need a liver transplant in order to live.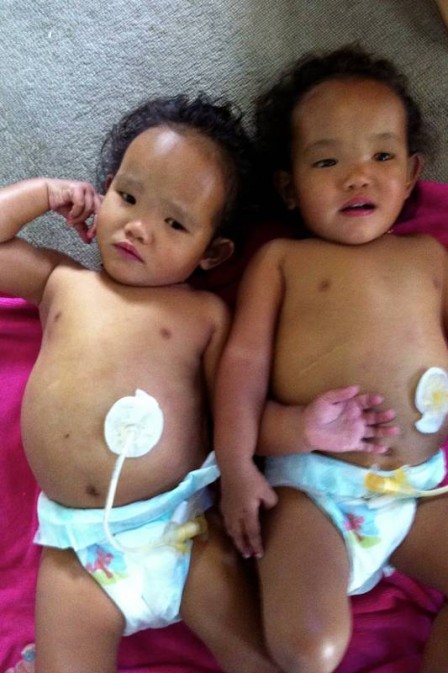 "We need people to come forward, people who are willing to be assessed to be liver donors… Things could turn around very quickly on us and their condition could get worse", wife Johanne Wagner told BBC News.
The family have now started a Facebook Page hoping to receive some help and get their story out to the public. The family state that the girls are both listed on the liver transplant list waiting for a life-saving operation at the Hospital for Sick Children in Toronto, and have outlined the requirements for any potential live donors, as "it could take a long time for livers from deceased donors to come their way".
The family hope to find the second donor within a month, and for the twins to undergo the surgery around the same time. If a donor is not found Ontario doctors will have to choose which twin to save.
Want more? Here's one of our fave moments from Jase & Lauren – they're always up to something! Weekdays from 6AM on KIIS 101.1!