White Night Reimagined kicks off tonight and these are the absolute MUST-SEES at the event!
"We're looking forward to doing something very new and unique to Melbourne this year," Artistic Director David Atkins says.
"One of our objectives was, that by extending from one to three nights, the impact on the city had to be considered and we couldn't close the city on normal business nights so it's business as usual on the city streets for Thursday and Friday," Atkins says.
He says it is important for guests to know that this years' event will be different to previous years'.
The most obvious difference is that everyone will need to prepare for winter weather, and understand that the event will now start at 7pm with projections starting earlier as it will already be dark.
"But on Saturday night, Flinders and Spring streets will be closed and it will be a more traditional White Night experience."
In the lead up to the event, Atkins revealed to The Herald Sun his must-sees:
The Globe
Birrarung Marr, 40 minutes. August 22-23, 7.15pm, 9pm, 11pm; August 24, 7.15pm, 9.30pm, midnight.
The Australian premiere of the world-famous Amsterdam work, featuring 41 acrobats performing in a huge 16m globe.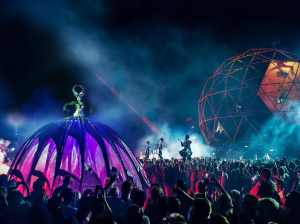 The Guardian
Carlton Gardens, 35 minutes. Aug 22-23, 7pm, 8.10pm, 9.20pm, 10.20pm, 11.30pm; Aug 24, 7pm, 8.10pm, 9.20pm, 11.20pm, 12.30am, 1.40am.
A giant, illuminated, animated lion puppet, the protector of the Spiritual Realm in Carlton Gardens, stands 4.5m high and almost 10m long!
"Inspired by my love of animals, I wanted to create an awe-inspiring magical creature that stopped you in your tracks," said Creative Director Joe Blanck.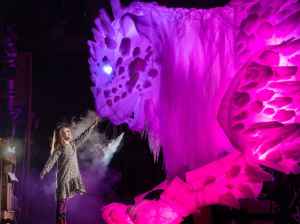 Mad Max Fury Road
Carlton Gardens, 15 minutes live performance followed by exhibition cycle. on the hour every hour from 7pm-11pm, Aug 22-23 and 7pm-1am, Aug 24.
If you're a fan of any of the Mad Max films, this performance is for you! Mixing Academy Award-winning art direction with custom cars, special effects, and live performances set to a soundtrack.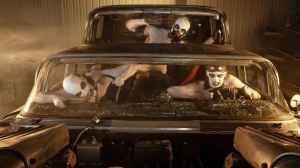 White Night Reimagined runs from TONIGHT, Thursday, August 22 (7pm-midnight) and Friday, August 23 (7pm-midnight), and Sunday, August 24 (7am-2am).
Want more? Here's a bit we love from Will & Woody – catch the boys weekdays from 4PM on KIIS101.1!