It was a small, simple act of kindness that made a young mother's day… and would make any mother's day.
On a train from Birmingham, England, to Plymouth a kind stranger told 23-year-old mother Sammie Welch that a piece of paper had dropped out her bag.
Welch who was travelling with her 3-year-old son Rylan took the note without thinking. It wasn't until moments later when she opened the paper to find it was a handwritten message from the man, commending her for being a good parent. He complimented her on being the mother of such a polite, well-behaved boy, calling her a credit to her generation. He included a 5 pound bill saying she should buy a drink on him.
Welch decided to post her story on facebook, saying:
"I never had the chance to thank him as he got off and I couldn't move due to my son being asleep on me… He shows there are still good people out there and I want him to know I am truly grateful."
Check out the note here.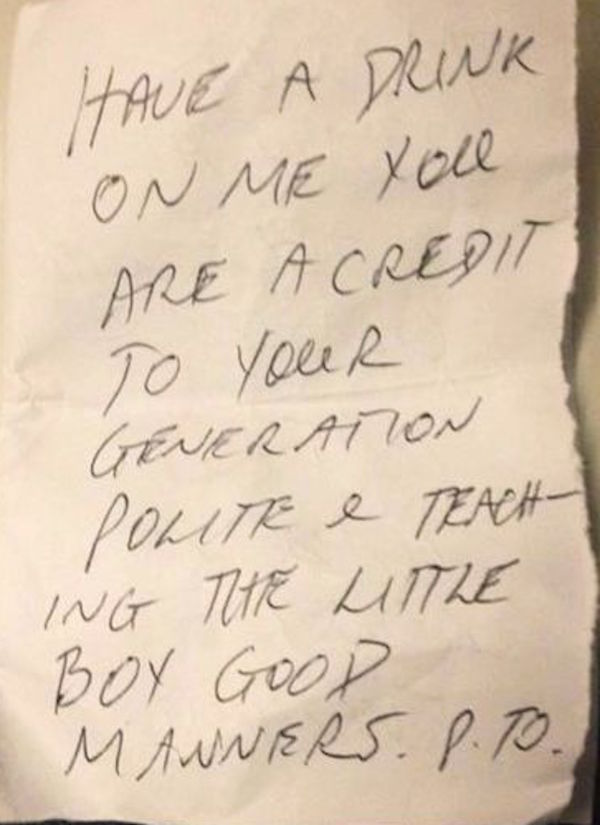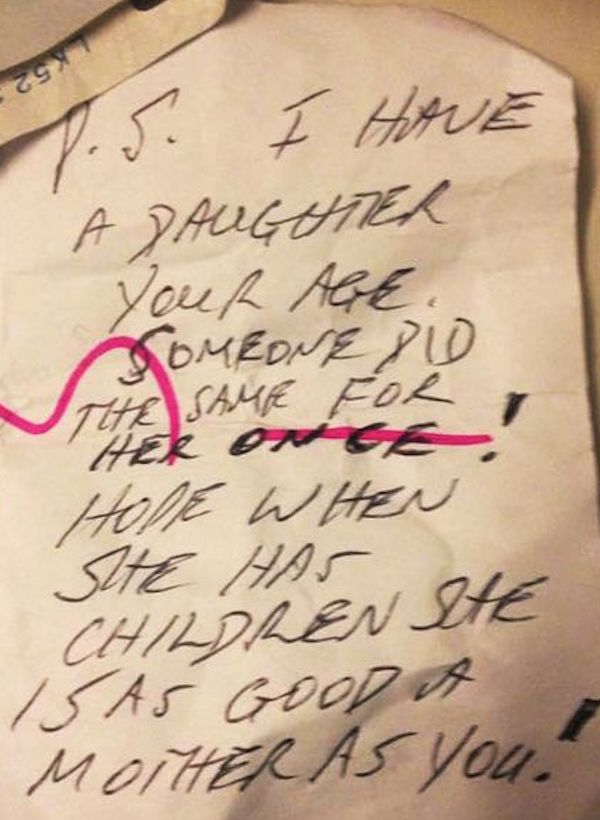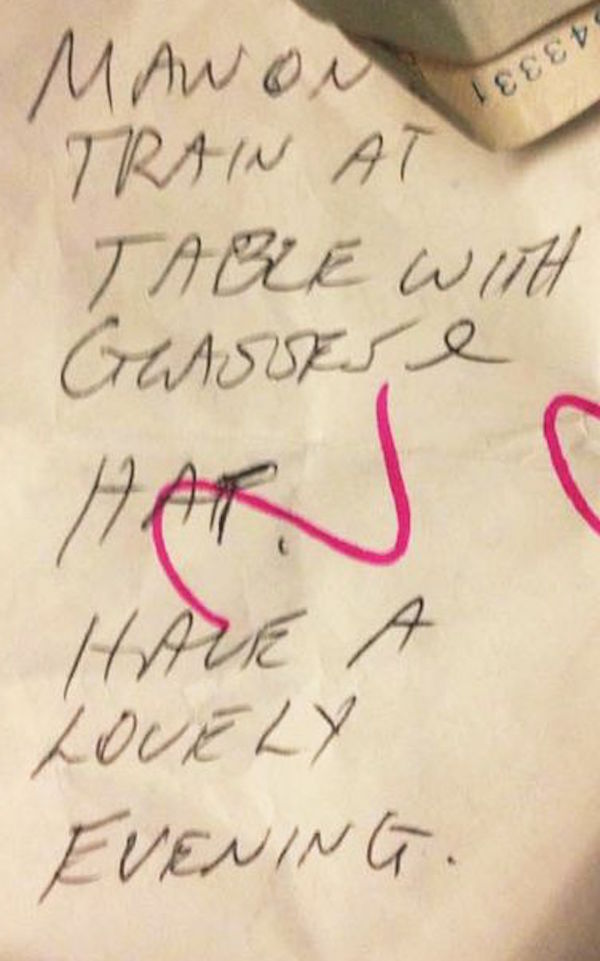 This just shows how a simple act of kindness can go a long way.
Look after each other people.
Want more? Here's one of our fave moments from Jase & Lauren – they're always up to something! Weekdays from 6AM on KIIS 101.1!