A schoolgirl wanting to get out of her PE class asked her mother to write her a fake sick note… we've all been there before.
However, rather than going along with her daughters scheme, Olivia's mum decided to write the whole truth and nothing but the truth.
The mother posted a photo of her letter on Facebook with the caption, "Well here you go Olivia here's your note for PE, it will be sealed and in an envelope ready for her to hand to the head in the morning."
Her daughter has no idea what she is in for…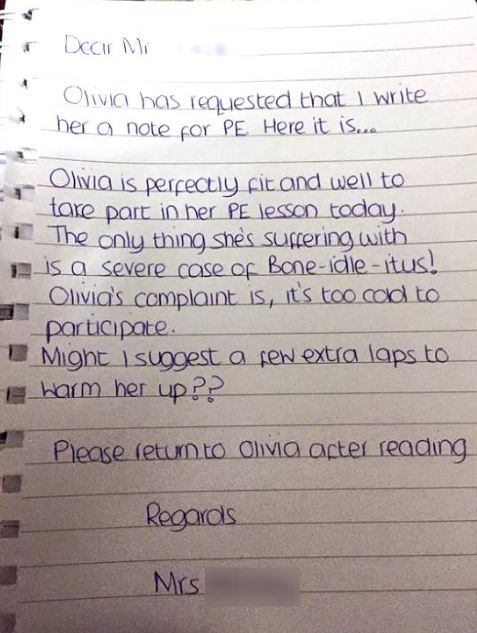 Want more? Here's one of our fave moments from Jase & Lauren – they're always up to something! Weekdays from 6AM on KIIS 101.1!