Modern Family actress Ariel Winter (who plays Alex) has gone under the knife to reduce her cup size from a 14F to 16D.
Talking to Glamour magazine, the 17 year old actress said "I remember being in my sister's wedding and being so flat and thinking I just wish I would grow boobs! And then overnight I did. But then they kept growing and growing and it didn't seem like they were going to stop."
At 155cm her chest often causes the teen a lot of unwanted attention.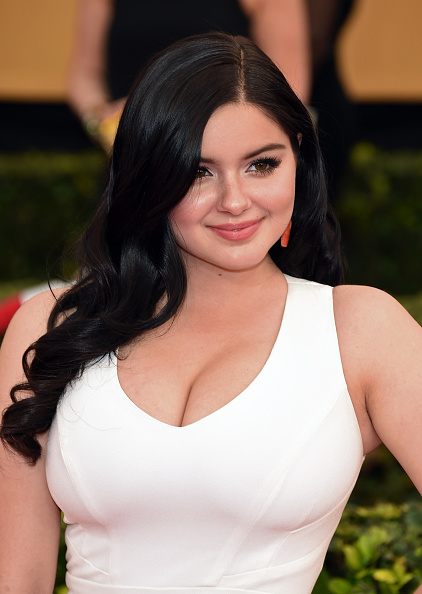 Ariel Winter in January this year before surgery.
"As women in the industry, we are totaly oversexualised and treated like objects. Every article that has to do with me on a red carpet has to do with 'Ariel Winter's Crazy Cleavage!' or 'Ariel Winter Shows Huge Boobs at an Event!' And that's all that people would recognise me by."
Winter reportedly went under surgery on the 4th of June.
Her co-stars have been supportive too. "I just saw Sofia the other day and she was like 'Oh my God! I love them! They're great!' and I was like, 'This is hilarious'."
Winter is expected to appear at the Primetime Emmy Awards next month.
Source: news.com.au
Want more? Here's a bit we love from Will & Woody – catch the boys weekdays from 4PM on KIIS101.1!