The reality world is rocked by the passing of Mob Wives star, Angela "Big Ang" Raiola.
Early Thursday morning in New York she passed away surrounded by family and friends after losing her battle to stage 4 brain and lung cancer.
Recently, Ang had broken down on Dr. Oz's show as she discussed her illness and her fears as she realised that it was going to take her life.
"Big Ang" was only 55 when she passed away in a Manhattan hospital, and her family and friends have reached out, posting beautiful tributes of their friend, aunty and sister.
Big Ang's sister Janine Detore wrote a heartbreaking message on Instagram just hours after her passing was confirmed.
Janine's daughters; Jeannie and Sonnie also took to Instagram to share their grief, sharing a sad photo of the family surrounding Big Ang with love in her hospital bed.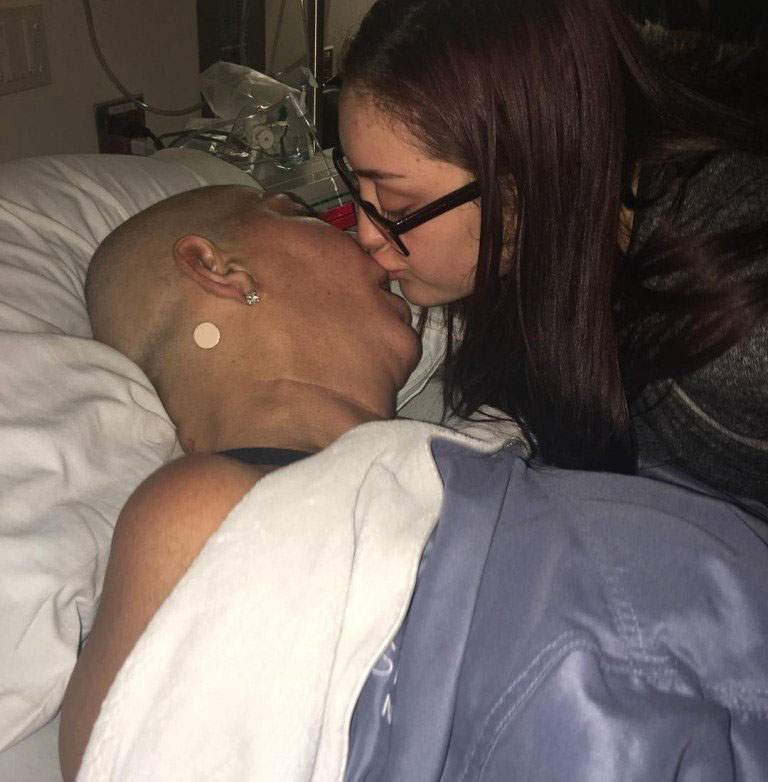 "You have my heart forever. I was so scared to come see you. Three weeks I waited. Oh I regret that so much. I miss your voice and your smile and your beautiful brown eyes. Even bald you were a star. You were in the room when I was born and from that day on you became my second mommy. When I seen you laying in the hospital bed my heart broke in half. You were strong and i always loved that about you. When life gets tough you get tougher. When I was a baby I would sleep at your house for days at a time. I wish I could do that now come over and just lay with you. Watch lifetime movies like we used to. All the great memories we have will never be forgotten you are permanently in my heart. You are my inspiration to keep working and fighting. I'm so lucky to have gone to Florida with you, me, Raquel, and baby sal. I will never forget how you would smile, I love that smile. You were the best auntie ever. Rest peacefully my auntie I will always be your bunny," Sonnie captioned the photo below.
And Jeannie…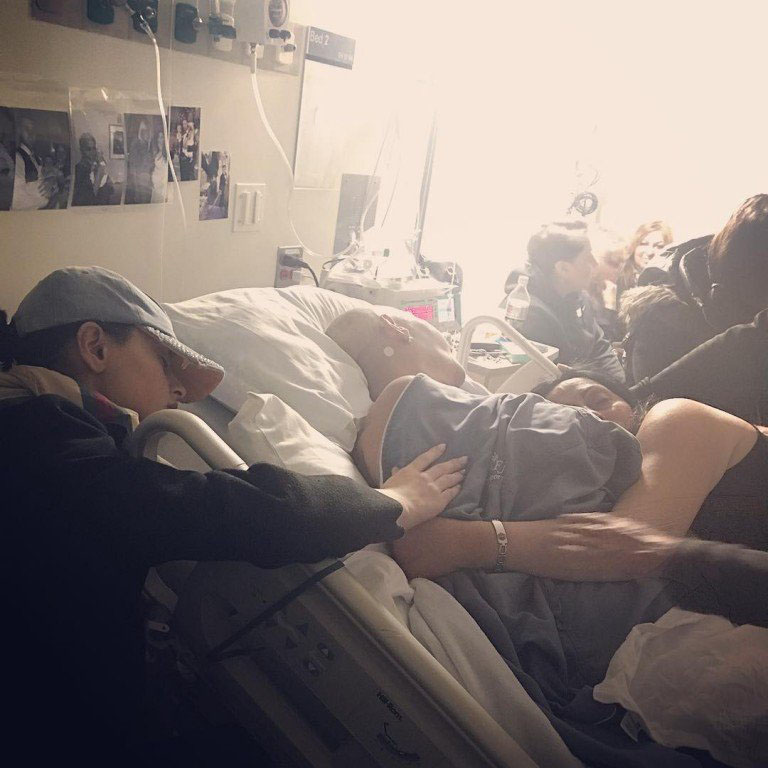 "And that's where you'll always find us … Right by your side. You are our beautiful angel that is bigger than life. I will never encounter another human being so selfless like you. You're one of a kind. Even on your worst days, you always wanted to know how I was doing or feeling. I know you will give me the strength to fulfill one of your wishes that you were begging for. You weren't just an aunt to me, you were my big sister, my best friend, and a role model. A week ago you texted me that we needed to go to bora bora,I don't care if I go all by myself because I know you'll be right by my side. I love you more than you'll ever know. My heart is broken, but I know you're in peace now my biggest best angel … I miss you already. I miss how we would goof off together, shop together, or gang up on my mom when she didn't agree with us! I miss every single thing about you," Jeannie wrote.
Tragically, a few weeks ago, Janine started a GoFundMe page seeking $25,000 for alternative treatments, after stating that chemo was not working.
They ended up raising $45,983.
Rest in Peace Big Ang.
Source: The Dishh
Want more? Here's one of our fave moments from Jase & PJ – they're always up to something! Weekdays from 6AM on KIIS 101.1!