Miley Cyrus has called out Taylor Swift for her music video, Bad Blood, in a new interview with Marie Claire magazine.
"I don't get the violence revenge thing," Miley said.
"That's supposed to be a good example? And I'm a bad role model because I'm running around with my t**ties out?" the 22-year-old asked.
"I'm not sure how t**ties are worse than guns."
The video was packed with celebs and has been nominated for numerous awards and broke records, with 428 million views.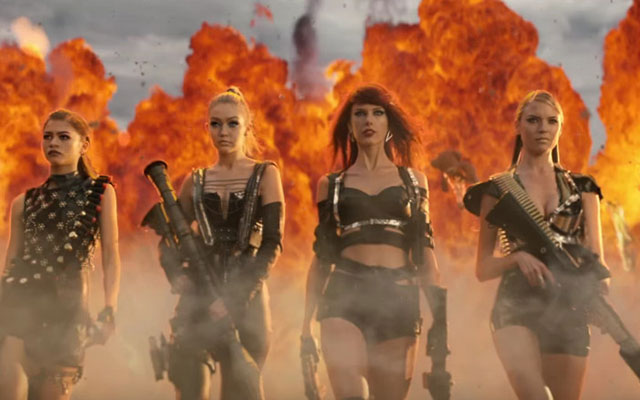 But the video features Selena Gomez as Arsyn, going up against Swift's Catastrophe and her band of friends.
Many people have slammed the video for perpetuating bullying.
The song is reportedly about Swift's feud with fellow musician Katy Perry.
Swift refused to name anyone but told Rolling Stone:
"She did something so horrible, I was like, 'Oh, we're just straight-up enemies.' And it wasn't even about a guy!" Taylor said.
"It had to do with business. She basically tried to sabotage an entire arena tour. She tried to hire a bunch of people out from under me."
It was noted that Katy hired dancers from Taylor's Red tour in 2014…
Photos: Getty & YouTube
H/T Metro
Want more? Here's a bit we love from Will & Woody – catch the boys weekdays from 4PM on KIIS101.1!