In his adventure series, Running Wild, Bear Grylls has treated Michelle Rodriguez to the most disgusting meal ever!
Deep in the Nevada desert, the Fast And Furious actress and the adventurer sit down to stew a mouse in Michelle's urine.
"This is the part I dreaded," she said.
"I don't mind trekking for hours in the hot sun, but the mouse… the urine and mouse… that's real special there."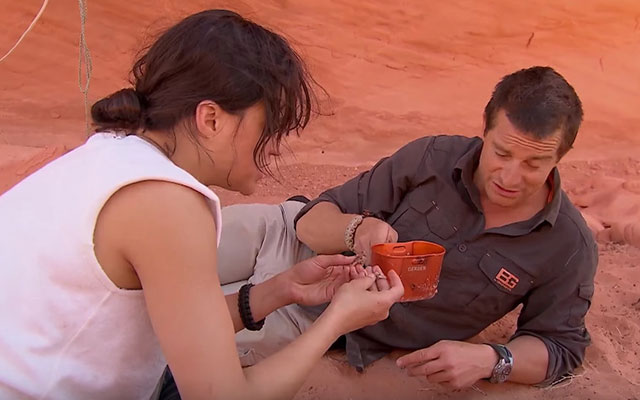 They boiled her urine and stewed the mouse in it before chowing down on the, er, delicacy…
"You're disgusting, I can't believe you do this!" she said when Bear took his first bite.
Uh-oh, we think urine trouble Bear Grylls…
Want more? Here's one of our fave moments from Jase & Lauren – they're always up to something! Weekdays from 6AM on KIIS 101.1!