Self confessed bogan Nick may have won over Sharon's heart in the height department, but it's what he did on the way to the ceremony that's left viewers cringing.
On route to the wedding, the carpenter decided he couldn't hold on any longer, instructing the limo to pull over so he could "break his seal". We all know when you've gotta go, you've gotta go, but on camera before you're about to meet your new bride is a major no, no.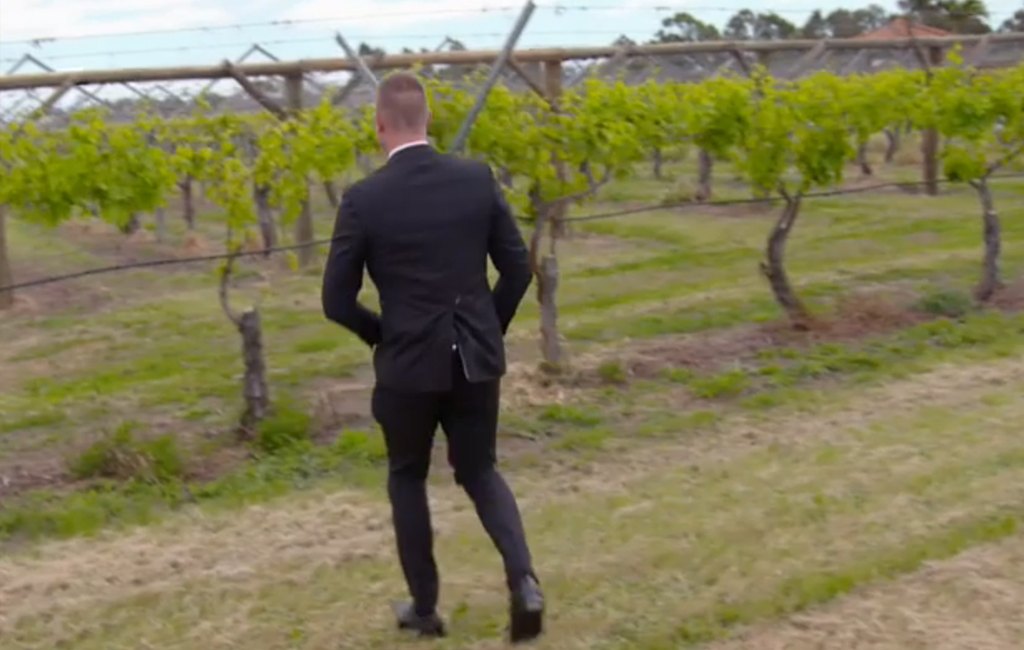 Source: Nine Network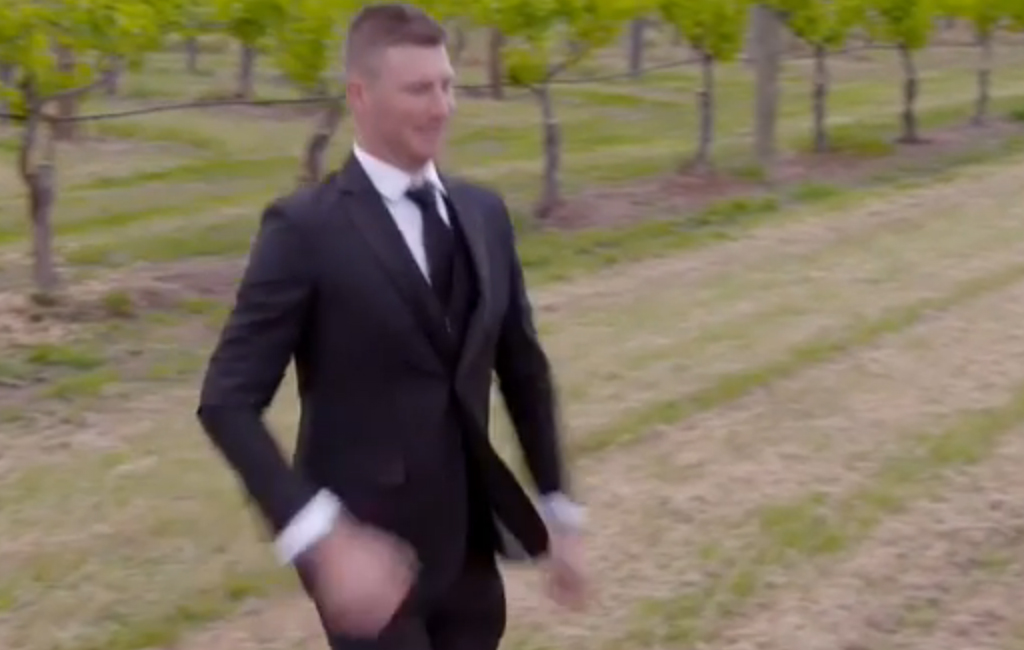 Source: Nine Network
It was reminiscent of the time one Bachelor hopeful told Georgia Love he'd done two 'nervous poos' before meeting her. Classy.
Let's just hope Sharon keeps Nick around a bit longer than honest Bachie stuck around…
Want more? Here's one of our fave moments from Jase & PJ – they're always up to something! Weekdays from 6AM on KIIS 101.1!