This little girl is far from impressed with the tooth fairy… and she's decided to write a letter to tell her exactly how she feels!
Opening up with '(not very) Dear Tifi', she goes on to write one of our favourite letters of the year (and hoorah for a kid willing to pick up a pen rather than an iPad!).
The full letter reads:
(Not Very) Dear Tifi,
This is the second time you've done this.
You've forgot me. So if you're not going to come, then I'm going to keep my own teeth. You are through collecting teeth from Jennifer. From now on I'm keeping my own teeth.
Unsincerely,
Jennifer E.
PS. Keep collecting from Mike though. Obviously you like him better.
PPS. Don't bother to write back.
You have to admit she has a way with words!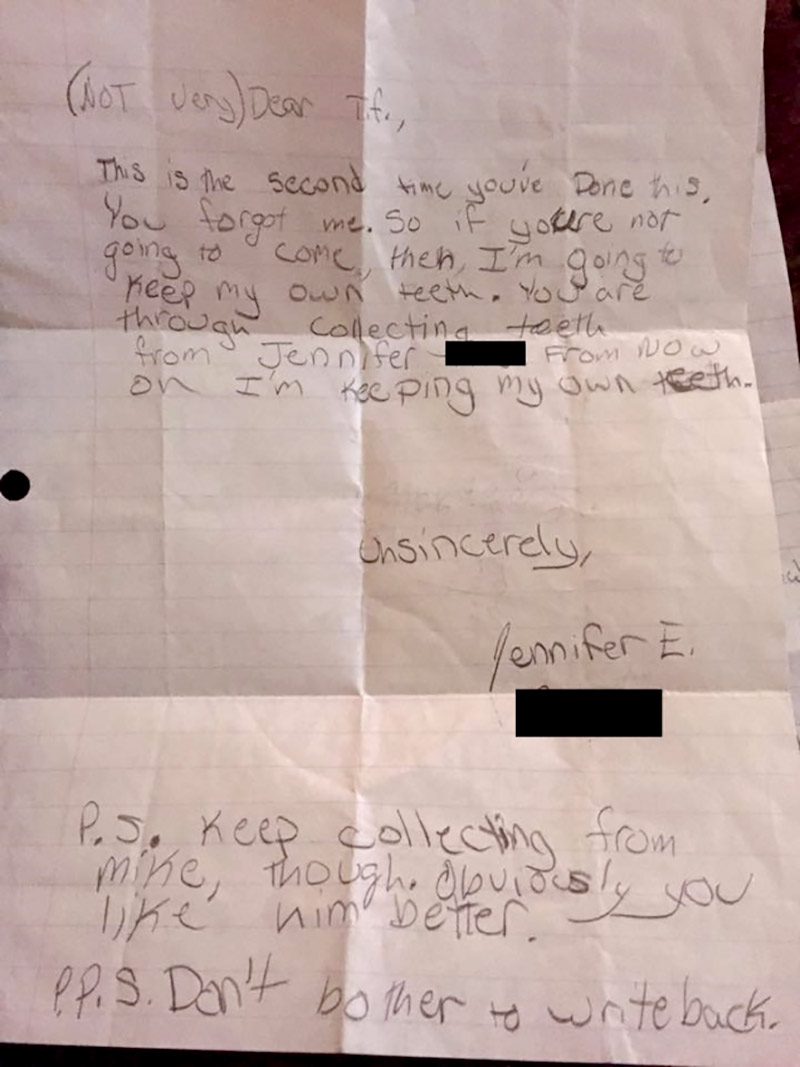 Image via Imgur
Want more? Here's one of our fave moments from Jase & Lauren – they're always up to something! Weekdays from 6AM on KIIS 101.1!