SEE THE 'REAL' PHOTO BELOW
Justin Bieber's new Calvin Klein campaign shoot has been accused of being digitally enhanced to make the singers body more 'buff' and 'chiseled'.
The 20-year-old singer has hit back with claims revealing his grueling workout "I work out with my trainer, Patrick Nilsson, five days a week for about 45 minutes each… We do three-days splits: back and triceps one day, chest and biceps on day two, shoulder and legs on day three, and abs every other day… I'm not on a special diet, but I do try to watch what I eat. I do eat unhealthy sometimes – I am a 20-year-old guy!"
There have been many tweets suggesting this isn't the case "He's been photoshopped to the high heavens!!". An image has surfaced claiming to show the 'real' photo. What do you think? Reckon he's done the hard work or had the assistance of a few photoshop tricks?
See past Calvin Klein campaigns here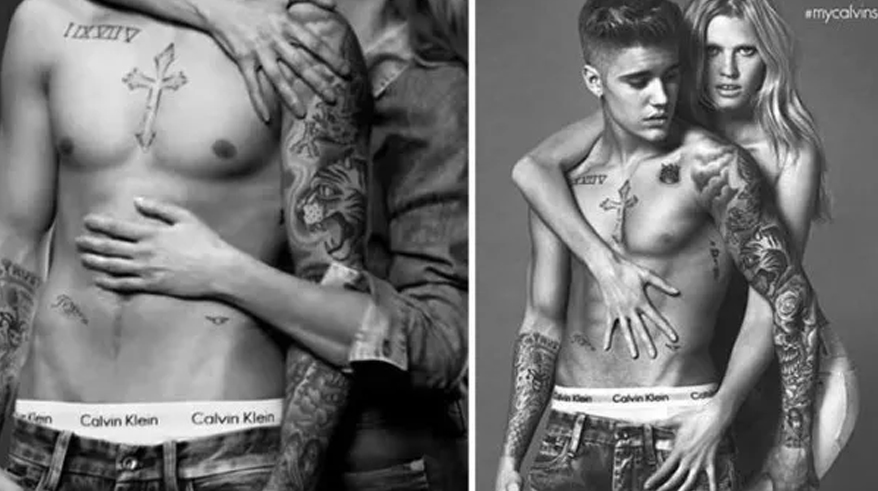 Want more? Here's one of our fave moments from Jase & Lauren – they're always up to something! Weekdays from 6AM on KIIS 101.1!