We are well aware that Siri is one sassy lady, but what if we told you she's hiding a pretty impressive secret.
Our good ol' personal assistant has a musical talent that she has been hiding from us for far too long – the ability to beatbox!
Don't believe us? Try it.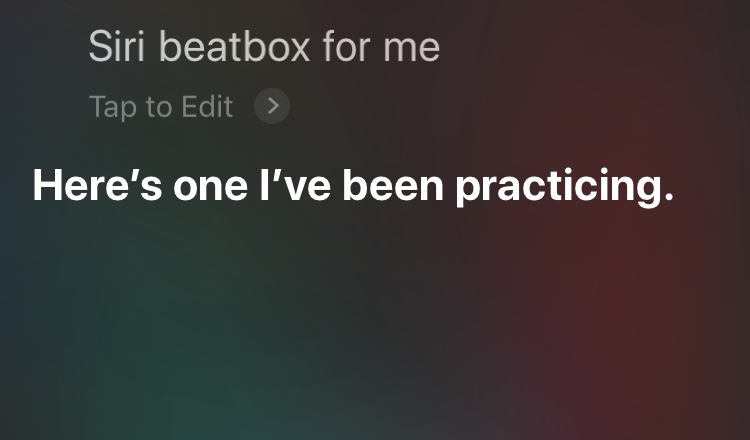 The iPhone trick sees Siri repeating the words "cats and boots," which is reportedly a phrase used in a beginner's guide to beatboxing.
Think she's a one-trick pony? Think again.
Tell Siri: "I see a little silhouetto of a man" and voila! Cue her rendition of 'Bohemian Rhapsody' and watch our sensitive little assistant come out of her musical shell.
Want more from Siri? Try asking the following:
"Can you rap?"
"Can you beatbox?"
"What's zero divided by zero?"
"What does the fox say?"
"Read me a haiku."
Thank us later!
But, the question remains – how does PJ not know how to use Siri? We reckon that's even more surprising than Siri's party tricks.
Don't believe us? Watch the video above!
Want more? Here's one of our fave moments from Jase & Lauren – they're always up to something! Weekdays from 6AM on KIIS 101.1!