Anyone else struggling to contain their excitement as the countdown for Fifty Shades of Grey gets tantalisingly close (Christmas? What Christmas?!)?
Well the bad news is you still have 58 sleeps till it hits cinemas.
The good news? Star Jamie Dornan has spoken about his research for the role… and it's pretty juicy!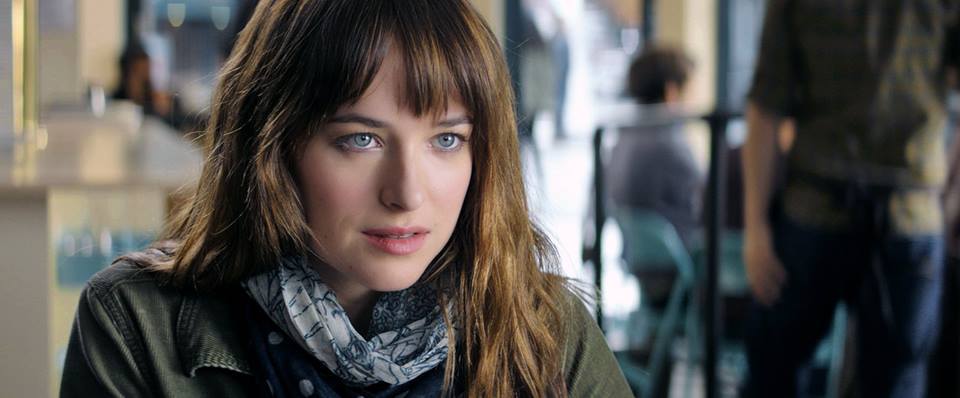 Photo: Co-star Dakota Fanning as Anastasia Steele (Fifty Shades)
In a teaser for the interview with Elle magazine in the UK, it has been revealed exactly what researching the role of Christian Grey, he of the grey ties and bondage, involves.
So how does a nice lad from Holywood, Co. Down, prepare to play THIS sexual sadist (as opposed to the sexual sadist serial killer he plays in The Fall)?
He visits a sex-dungeon of course. "I went there, they offered me a beer, and they did…whatever they were into. I saw a dominant with one of his two submissives," he says.
There was plenty of kink… and plenty laughter. "I was like: 'Come on guys I know I'm not paying for this but I am expecting a show.' It was an interesting evening. Then going back to my wife and newborn baby afterwards… I had a long shower before touching either of them."
Wow.
Want more? Here's one of our fave moments from Jase & Lauren – they're always up to something! Weekdays from 6AM on KIIS 101.1!