Eliminated bachelorette Jasmin Brown says the remaining women on The Bachelor want intruders to stir things up in the mansion.
News Corp newspapers have published photos featuring two new women vying for Sam Wood's heart on the Network Ten dating show. Brown says the original bachelorettes wanted producers to bring on some fresh competition.
"If they (intruders) come the girls wouldn't be shocked by it; I think they kind of wanted something to … stir things up because we were waiting for them – we knew they were coming," Brown told AAP.
"We wanted some excitement and we wanted to mix things up a little bit so I think having the intruders come in would have done that."
Wood showed Brown the door on Wednesday after a group date to the country where she helped him shear a sheep.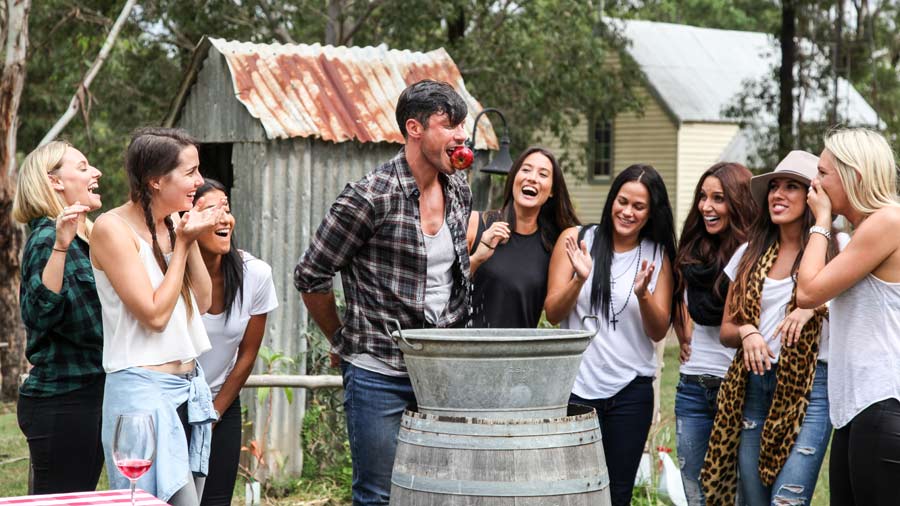 "I'm more of a city and beach girl so country is not really my thing unless, you know, it was in a cottage and we've got some wine and cheese or something like that," she said.
"It was just a little bit outside of my comfort zone."
Brown said she told the other women she was getting strange vibes during the date and she expected she was going home.
"Even before the cocktail party I was down with the (show) stylist and she said `oh you can wear this next week' and I said I don't think I'll be here.
"I knew Sam wouldn't be giving me a rose that night."
The 24-year-old Queenslander is close to fellow bachelorette Emily Simms, who has taken to social media to insist she is "nothing like a bitch."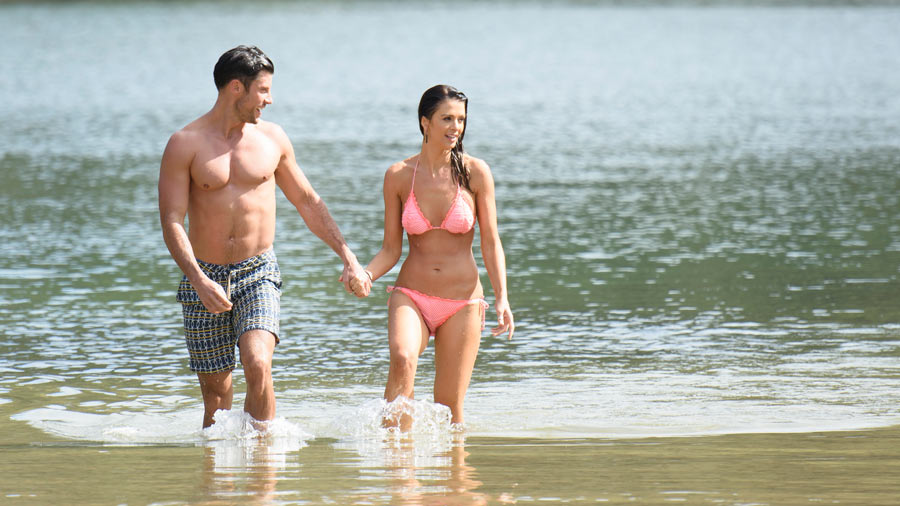 Simms' sister also attacked Shine Productions, insisting her sibling had been unfairly portrayed as the show's villain.
"I know she is upset but it's just because she is a very loving and caring and fun girl and I think she just feels like that side hasn't been shown," Brown said.
"I spent a lot of time with her and she is not a nasty person."
Frontrunner Heather Maltman has also denied she is a paid actor, planted by producers, but Brown said she understands why a rumour like that could have started.
"Being in that house a lot of things cross your mind, like you start to make up little scenarios in your head `oh, is this person this or is that person that,'" Brown said.
"I think just because Heather had acting experience it may have crossed people's minds but … producers told us when we were in there that there is no one specifically put in here as an actor or as a mole."
Since leaving The Bachelor, Brown has been working on her swimwear label and remains single.
The Bachelor returns to Ten at 7.30pm (AEST) on Thursday.
AAP
Photos: The Bachelor Australia
Want more? Here's one of our fave moments from Jase & Lauren – they're always up to something! Weekdays from 6AM on KIIS 101.1!