Die-hard devotees of Ghostbusters who have a decent-sized flat or house – and are probably single – are going to froth over the newest piece of merch to hit the market.
You can now buy a life-size replica of the movie's 'Terror Dog' and clearly you won't have to ever lock the front door again.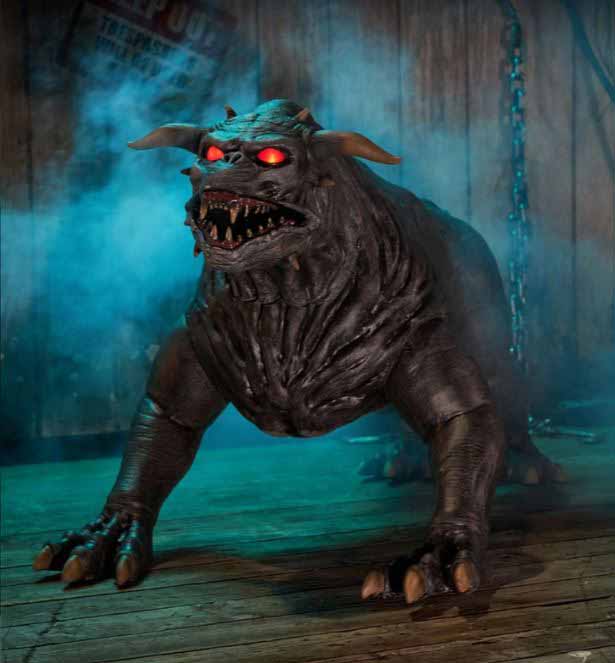 The announcement comes as Ghostbusters is celebrating its 35th birthday, also work is about to kick off on the new movie in the franchise.
Director Jason Reitman said that the stars of Ghostbusters have read the script of his new film which will be set in the same world as the 1984 original.
He insisted, however, the movie was not going to be a reboot.
"What happened in the '80s happened in the '80s, and this is set in the present day," he said.
It's understood the movie will focus on a single mother and her family.
But back to the dog.
This #TerrorDog will leave you possessed with fear! #SpiritHalloween #Ghostbusters

Shop now: https://t.co/cYN384ZhUU pic.twitter.com/iDkwJQG3Eh

— Spirit Halloween (@SpiritHalloween) June 8, 2019
The hellhound measures almost 80cm tall and 150cm long and weighs about 20 kilos.
The thing costs $US499.99… which works out to be roughly $AU720.
Maybe it's too high a price for a replica, but you know… maybe not. I mean, do those eyes glow red? You bloody betcha.
The new Ghostbusters will be released July 10, 2020.
Want more? Here's one of our fave moments from Jase & Lauren – they're always up to something! Weekdays from 6AM on KIIS 101.1!