Sometimes you hear of a story that fills you with so much happiness, you can't help but cry a little.
This is one of those stories.
Alistair Campbell is a father of two from New Zealand and he's making headlines today for an extraordinary act of kindness he performed for his daughter.
When Charlotte Campbell was just four-years-old, she was fitted with a cochlear implant to help with her profound hearing loss.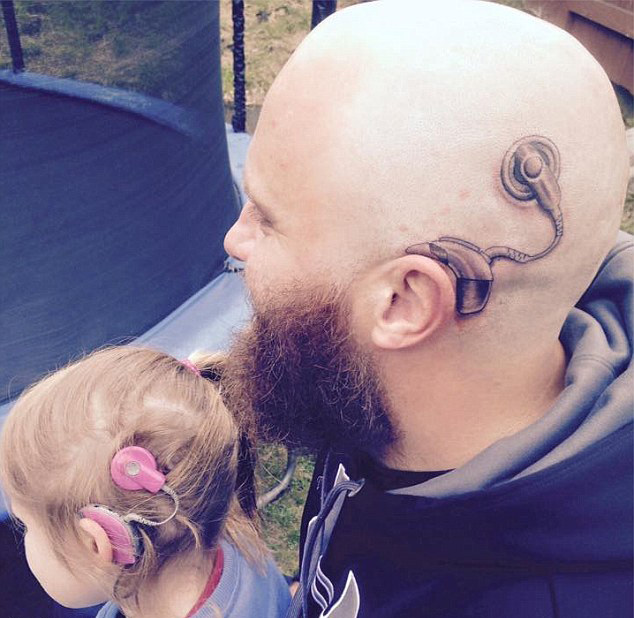 After the first implant was fitted and she was due to receive a second, Alistair decided to show his daughter that she supports her struggle, by getting a tattoo that would mimic Charlotte's implant.
The above image of him sitting next to his daughter with his inking and her implant visible has since gone viral online, where it has been shared tens of thousands of times.
Alistair spoke to the New Zeland Times about his inking, saying that he got his tattoo 'out of love' for his daughter, and to show her that he could take pain on her behalf.
He told the paper that this is his only tattoo, and will allow his hair to grow over it, unless Charlotte wants to see it again, or worries about fitting in.
Source: Daily Mail
Images via Facebook
Want more? Here's a bit we love from Will & Woody – catch the boys weekdays from 4PM on KIIS101.1!