Pretty much the entire cast from the original Coming To America are coming together again for a sequel.
The core cast, including Eddie Murphy, Arsenio Hall and James Earl Jones, are back to reprise their roles from the 1988 classic comedy for Coming 2 America.
Here's who's back:
Eddie Murphy (Prince Akeem)
Arsenio Hall (Semmi)
James Earl Jones (King Jaffe Joffer)
Paul Bates (Oha)
John Amos (Cleo McDowell)
Shari Headley (Lisa McDowell) and Vanessa Calloway ('Queen to Be' Imani Izzi) were only just confirmed as being officially re-cast.
No word on whether Lisa's snarky sister Patrice (Allison Dean) will be making a comeback. Yet.
Unfortunately, the original queen, Madge Sinclair, won't be standing beside King Joffer, as the actress died in 1995.
Joining the original cast will be Wesley Snipes who'll play General Izzi. All we know at the moment is that he just might be the son of Colonel Izzi – the father of the 'Queen to Be' who Prince Akeem was betrothed to marry in the original. Grudge, anyone?
The story will follow Prince Akeem, who is set to become King of Zamunda when he discovers he has a son he never knew about in America – a street-savvy guy from Queens named Lavelle. Honouring his father's dying wish to groom this son as the crowned prince, Akeem and Semmi set off to America.
No doubt ridiculous hijinks will follow.
Fingers crossed for a performance by Sexual Chocolate.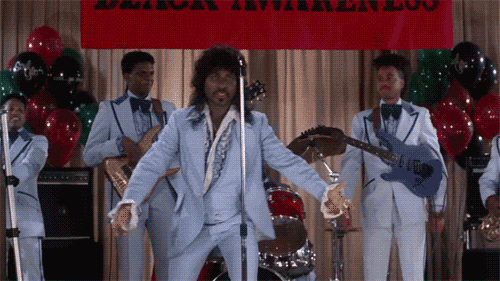 Coming 2 America takes the throne on December 18, 2020
Want more? Here's a bit we love from Will & Woody – catch the boys weekdays from 4PM on KIIS101.1!