We think Modern Family actor Ed O'Neill needs to watch more music videos!
O'Neill has admitted on an episode of Ellen that he didn't recognise world popstar Britney Spears when he had his photo taken with her at LAX.
He says a young woman approached him while he was waiting to board a flight to Hawaii saying "She came up and said, 'Oh Mr. O'Neill I love 'Modern Family.' You're my favorite on the show,'"
The actor who is 70 says "I didn't know it was her,". "I mean, look at the look on my face. Do I look like I'm sitting with Britney Spears?".
A smiling Britney Spears can be seen leaning in for the photo and clearly ecstatic to be having a photo with O'Neill.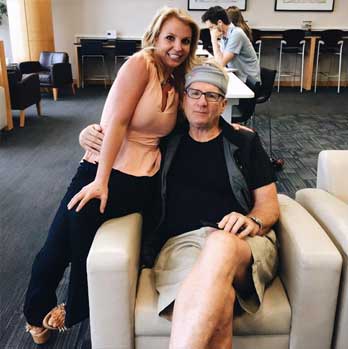 The next thing the actor knows, he's getting a call from his manager asking him about the snap which has collected 53,000 likes because Britney has posted the photo to her 45 million followers, and that is when O'Neill realises who he's had a pic with.
After not recognising the famous pop singer at the time, O'Neill felt he should apologise and says "So I did call her manager. I got the manager's number," he said. "You know my daughter Sofia she said, 'you are a moron.' So I had to tell my little story. I'm sorry. So I apologized."
Ed O'Neill will play a disgruntled mimic octopus named Hank alongside Ellen Degeneres in the upcoming film "Finding Dory".
Watch the interview with Ellen below:
Want more? Here's a bit we love from Will & Woody – catch the boys weekdays from 4PM on KIIS101.1!