These days, it seems that it doesn't take much to nab your own 15 minutes of fame. You don't have to be that talented or that unique, although, it definitely helps if you are.
Such is the case for a 25-year-old man who shot to fame after uploading a photo of his appendage to Reddit using the username (you guessed it), DoubleD*ckDude.
The man has also released a cheeky memoir called 'Double Header', anonymously, for fear that revealing his identity would change his life forever. He even compares his own struggle to one of the world's biggest superhero's battles with anonymity; "If Superman revealed to the world he was Clark Kent, he would never ever be left alone," he explained.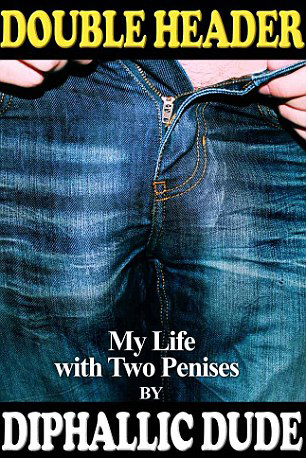 Wondering if such a condition would hinder your romantic life? No sir. The openly bisexual man claims to have slept with more than 1,000 men and women in his 25 years.
The man goes into detail about his condition, called diphallia, in the 76-page tell all book and touches on the highs and lows of being well… doubly blessed. Can't wait for the book? Well, the condition – where a boy is born with two fully-functioning penises, each capable of operating independently – affects one in every six million boys in the U.S. alone.
While most guys have the extra, erm… part removed at an early age, the anonymous author did not. The reason being that the man's mother suffered two miscarriages before the birth of her son and feared that an operation could result in another premature death.
The man revealed on Reddit that he was glad his parents decided against intervention, adding: 'Besides the ego boost it really makes a person feel special knowing there is likely no one else like you alive right now.'
Want more? Here's one of our fave moments from Jase & Lauren – they're always up to something! Weekdays from 6AM on KIIS 101.1!