Donald Glover brought his son to the world premiere of the highly anticipated Disney film, The Lion King, and he admits that he didn't let him know that he was in it.
"I saw the original film with my dad when I was in the 4th grade, and even back then it felt very important to me," the actor explains.
"It was a very big deal for me, especially because while we were making the film last year, I lost my father."
🦁 👑 New poster for #TheLionKing pic.twitter.com/aCvBt3W3l0

— Jon Favreau (@Jon_Favreau) February 25, 2019
Talking about watching the original, Glover, 35, went on to say that he "watched it with great pride and heaviness,"
"And I cried. Actually, one of my earliest memories of my dad was going to kindergarten and my dad telling me, 'Don't be afraid to cry. You can cry whenever you want and don't let anybody tell you it's not OK to cry'." He laughs as he continues. "And I still cry a lot!"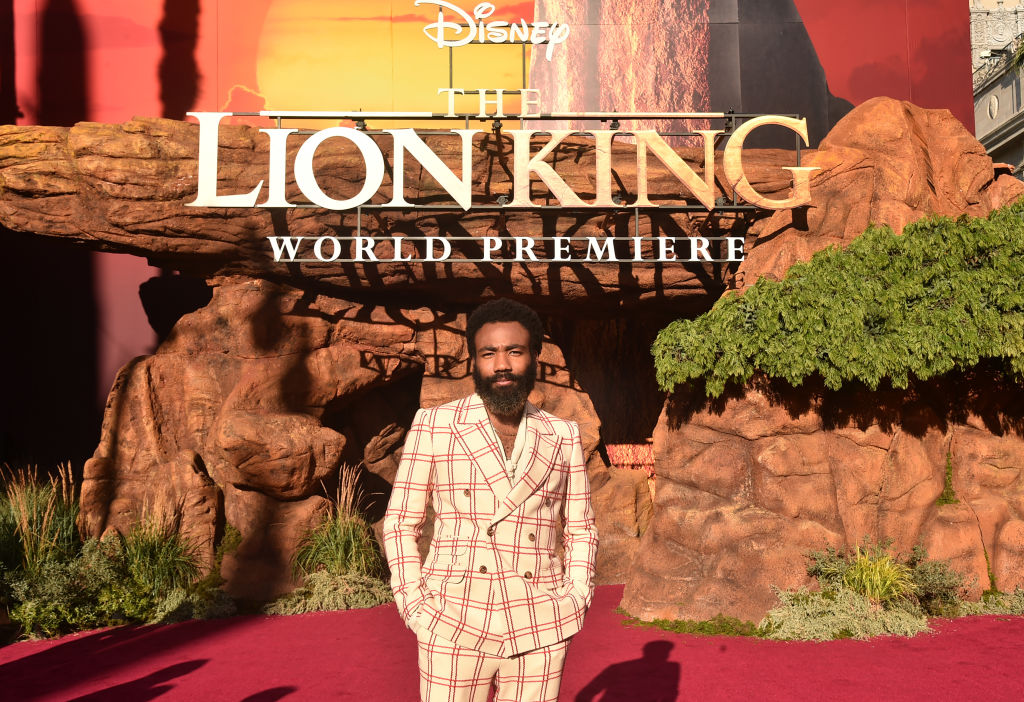 The stars son, Legend Glover, was keen to see the new rendition of the Disney film because one of his other favourite musicians also happens to be voicing one of the much-beloved characters. Grammy winner Beyonce plays Nala in the film (Simba's childhood friend), and also provides vocals for the new soundtrack.
But he wasn't prepared for the all too familiar voice to be coming through those cinema speakers.
"He didn't know I was in it. So I just let him watch it. When he realised it was me singing, it was awesome, so much fun," his father laughs.
"I didn't want to tell him because I thought, this is the only time this will ever happen as it's his favourite movie. When he realised it was me, he just crawled into my arms — it was a beautiful moment,
"The myth of that story and being exposed to the idea of losing a parent at such a young age is a brand-new idea to a child, but then later you remember the film as being fun. So it's a classic because of all those elements."
🦁👑 #thelionking pic.twitter.com/2fX2NC7ucm

— Jon Favreau (@Jon_Favreau) July 2, 2019
The Lion King opens in cinemas TODAY!!