If you love your Aussie TV, you'll probably know her as Matilda Hunter from Home & Away, but her real name is Indiana Evans and she's a 25-year-old actress who will be joining the cast of season four of Channel 9's hit show, House Husbands.
Evans will be playing a young, single mother-of-two named Tash who catches the eye of Firass Dirani's character, Justin Baynie.
"I was a little bit nervous about playing a young mum," Evans told new.com.au. "I was a little bit worried that I haven't aged since I was 15," she joked.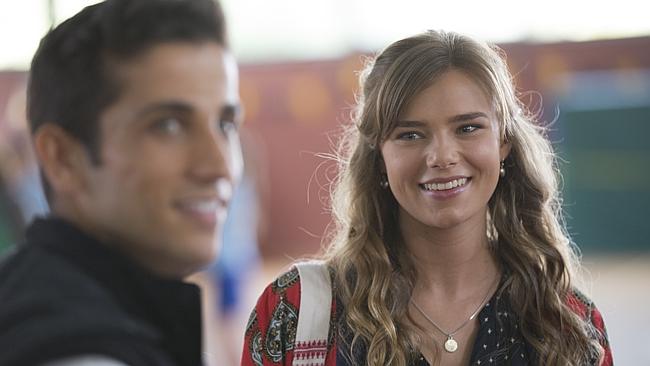 "I was worried that they [the child actors playing her on-screen children] wouldn't like me and wouldn't like doing the scenes with me, but they were awesome and we got along really well together … I was blown away by them."
Evans said that she tried to spend as much time as possible connecting with the children so that they would feel more comfortable with her during filming.
"I had very little time to build that up with them, so in-between takes and in the breaks I would sit and play with them and get to know them and they really responded to that and trusted me in the end."
Evans is only signed on for two episodes of House Husbands, but she's hoping her character will make a return at some point!
Source: News.com.au
Images via Channel 9
Want more? Here's a bit we love from Will & Woody – catch the boys weekdays from 4PM on KIIS101.1!