*Deeee Jayyyy Khaled (said in his voice)
In something we never predicted to be a thing, everyone's fave DJ, DJ Khaled is lending his voice to directions app, Waze.
Yep, the I'm The One rocker has teamed up with Waze so you can be cruising along the streets and have him in the car with you… well, kinda.
To get DJ Khaled to be your directions master, head to the 'Voice & Sound' settings within the Waze App and select DJ Khaled.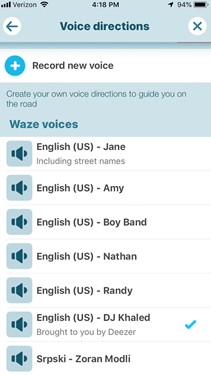 Then you're good to go!
You can also listen to his new album Father of Asahd here.
Want more? Here's a bit we love from Will & Woody – catch the boys weekdays from 4PM on KIIS101.1!