All hail, Queen Diana Ross!
In honor of the legendary singers's upcoming 75th birthday, Miss Ross hit the 2019 Grammy Award stage with a performance like none other.
However, before Diana graced the stage, she was introduced by her nine-year-old grandson, Raif, who nearly stole the show with his adorable tribute to his "grand-mommy."
"She is amazing and young people like me can look up to her for her independence, confidence and her willingness to be her unique self. She has shown the whole world that nothing is beyond our reach," he said with all the confidence in the world. "Ladies and gentlemen, please welcome my grand mommy Diana Ross!"
Diana then came out in a show-stopping red ball gown to perform "The Best Years Of My Life," which immediately brought the crowd to its feet.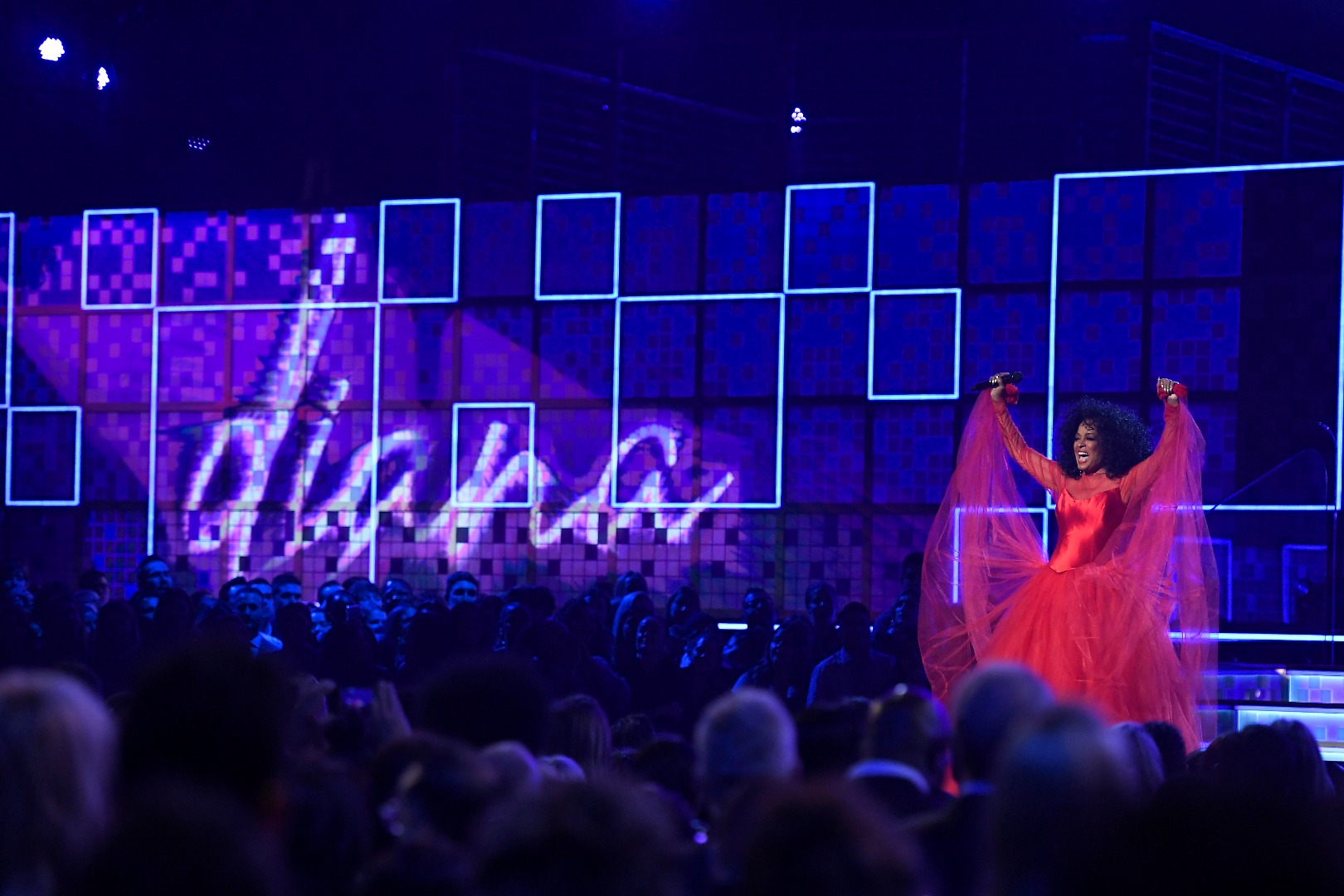 Next up the lead singer of the Supremes sang her solo hit "Reach and Touch." The moving performance led the audience to hold hands as they rocked back and forth to the beat.
While singing the heartfelt track, Diana came into the audience where she reached out and touched her daughter Tracee Ellis Ross, and even got Jaden Smith to sing the song on the mic.
Diana capped off her iconic performance with a message, telling the audience: "Together we have no limits. There's only success ahead. And you can lead the way, learn – dream, unlock new doors. All is possible…"
Listen to Diana Ross' Artist Radio on iHeartRadio now!

Article: Peyton Blakemore
Want more? Here's a bit we love from Will & Woody – catch the boys weekdays from 4PM on KIIS101.1!