A photoshopping picture of Princess Diana bending over Charlotte at her christening alongside the Duchess of Cambridge has gone VIRAL and when you see it, you'll understand why!
The image shows Princess Diana (photoshopped) looking over Princess Charlotte at her christening, while being held by the Duchess of Cambridge.
The photo, combining an image from July this year and an image of Princess Diana meeting Mother Teresa in 1997, has been shared 260,000 times on Facebook.
While it is not clear who created the beautiful yet spooky image, it was shared by Mary Kohnke, from Milwaukee, Wisconsin with the caption 'What a great job at photoshopping … Let's make this go viral!'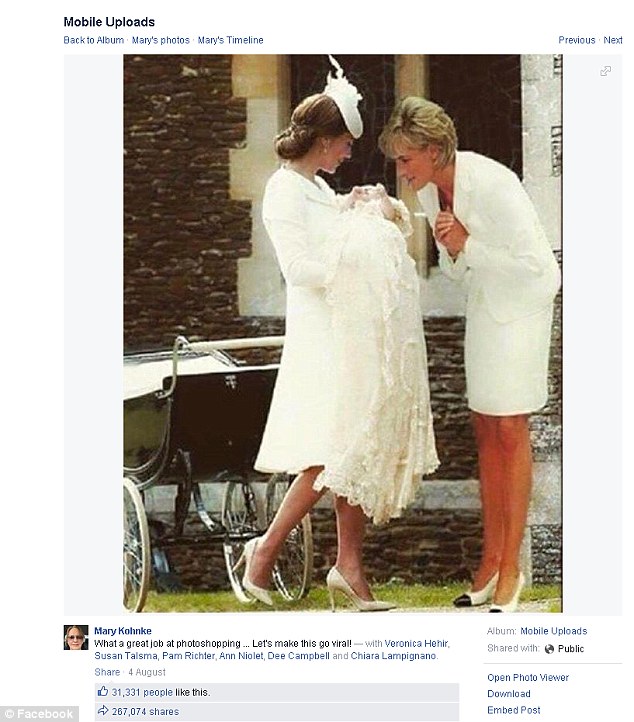 Source: Dailymail
Want more? Here's one of our fave moments from Jase & PJ – they're always up to something! Weekdays from 6AM on KIIS 101.1!