It can be hard enough translating the drinks menu after a few refreshments… but what about when it's written in emojis?!
The Sunken Harbor Club in New York has released what it says is the world's first all-emoji cocktail menu – and it's certainly makes for a fun read.
Check out the menu below and see how many you can pick… they're certainly not what you'd expect on your average cocktail menu!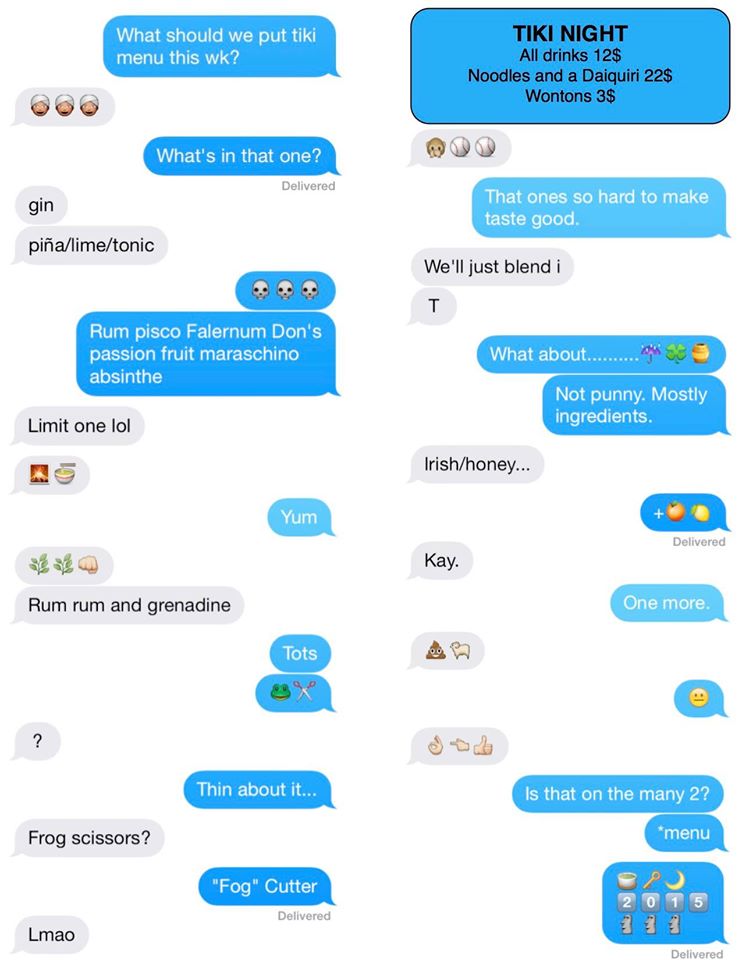 ANSWERS:
Left hand column: 1. Gunga Din; 2. White Zombie; 3. Volcano Bowl; 4. Planter's Punch
Right hand column: 1. Fog Cutter; 2. Monkey Gland; 3. Inclement Weather; 4. Pooh-Bah
Want more? Here's a bit we love from Will & Woody – catch the boys weekdays from 4PM on KIIS101.1!