Do you love a puzzle? An illusion?
Yeah, me too.
I was borderline obsessed with Where's Wally as a kid.
It seems the rest of the world is right there with me.
This image of a sea of snowmen is currently going viral, with people scratching their heads as they attempt to spot the panda in the mix.
It can't be hard right?
I mean a PANDA and a SNOWMAN are very different to look at.
Well, it is…
Take a look and see if you can see for yourself…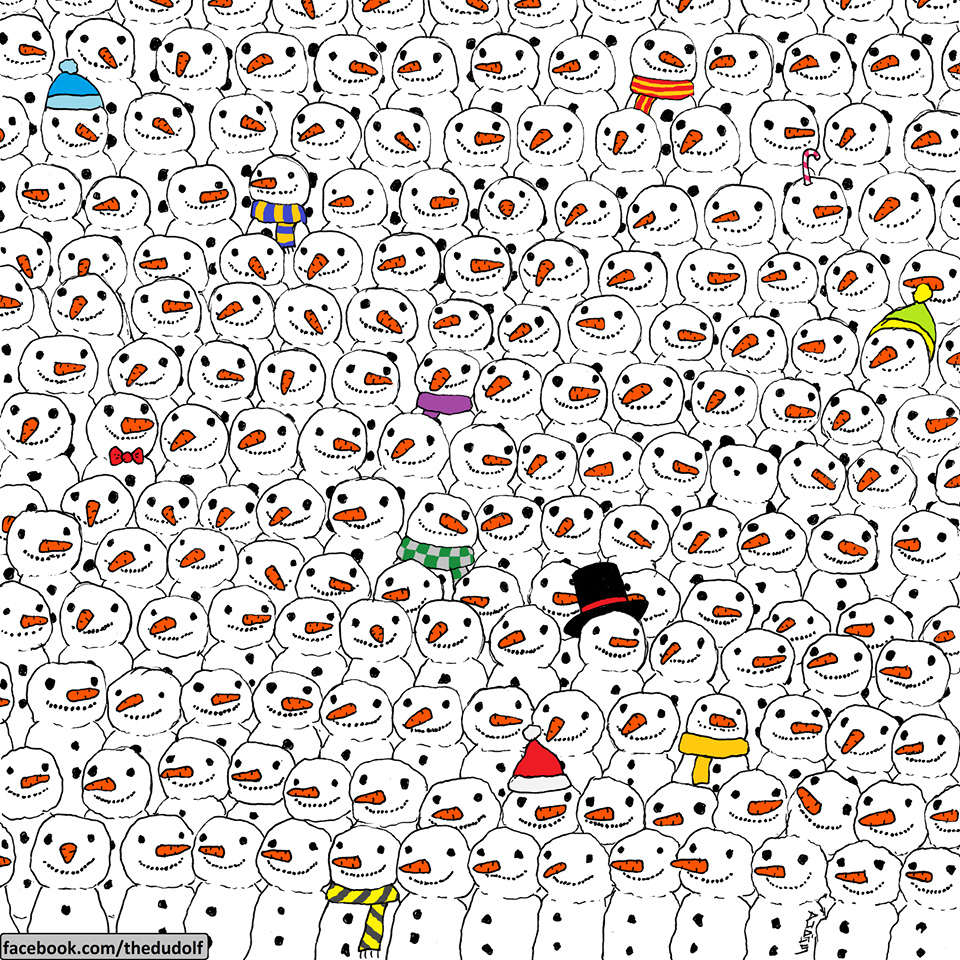 Still can't see it?
Okay, here's a hint for you…
Are you sure you want to give up just yet?
I can wait…
I don't want you to feel defeated…
It's JUST a game.
Take your time with it.
Oh okay, wow – don't get angry.
I'll tell you OKAY?!
See the snowman with the black hat on? Good. Now take your eyes up and slightly to the left three heads.
BOOM!
Want more? Here's one of our fave moments from Jase & PJ – they're always up to something! Weekdays from 6AM on KIIS 101.1!