A recently married couple are suing their wedding videographer after humiliating footage of the drunk groom trying ( very unsuccessfully) to remove the bride's garter has gone VIRAL.
The internet is a powerful tool, all it takes is one video, snap or moment to go viral. Unfortunately for Monica and Felix, that moment happened to be the most cringe-worthy part of their special day.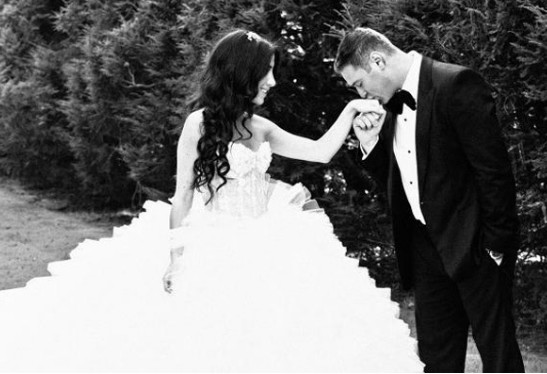 (Image: David Sitner via NYDailyNews.com)
In the video, which has been now been pulled from the internet, viewers saw the mortifying moment the blindingly drunk groom wasn't able to remove his wife's garter and then fell down right on the top of her. The look on the bride's face said it all.
When the newlyweds received their wedding video, they hid it so no one would ever see THAT moment. However, they soon found out that the clip was on YouTube, Reddit and Facebook – racking up millions of views by the minute.
The newlyweds are suing the photographer for "intentional infliction of emotional distress.".
Experts predict that couple has an uphill battle on their hands. A videographer generally has copyright over their footage.
What do you think about the couple's lawsuit? Would you do the same?
Source: Woman's Day
WATCH THE VIDEO: Bride & Groom To Sue Their Videographer After Wedding Video Goes VIRAL