It's been nearly two months since Bella Frizza's attempt at finding love on Married At First Sight ended and she is officially putting it to bed.
Bell and her 'husband' Michael broke up just weeks after the cameras stopped rolling and now she has put her wedding dress up for sale.
The dress has been put on eBay and is currently selling for $2,000, with Bella saying 'It needs a home.'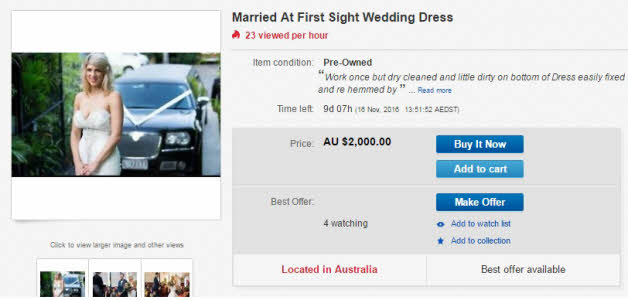 "It was so beautiful, and now it's just sitting in my room it needs a home or another wedding that will bring it everlasting love! Make an offer xo," she said on the website.
Bella has moved on since the show ended and now has a new boyfriend, who is also called Michael.
The bidding on the dress closes on November 16.