Aussie Fashion label Manning Cartell is being slammed for posting images of a skinny model this week.
The recent campaign has caused a stir, with the use of a model with a skeletal figure.
The Daily Mail featured the images in an article shortly after, highlighting the fashion industry's role in promoting unhealthy bodies.
Punters are infuriated, one wrote:
"Absolute joke! When will the fashion industry wake up! Stop using skinny models that perpetuate false images that girls try to live up to.
Another wrote,"What this industry is really saying is: "you can't sit with us until you reach a size 0″. They know most women will never look like the stick figures featured in these magazines, it's a never ending treadmill keeping women feeling s**t about themselves."
Some were sympathetic towards the model's size.
"'I look like the girl in the ad. Naturally. I eat, I exercise to keep strong and I just can't gain weight. I find things like this so offensive. I'm sitting here now wondering if people think I'm sick…"or just stupid." I'm neither!"
The Daily Mail approached Manning Cartell for comment, they have yet to respond.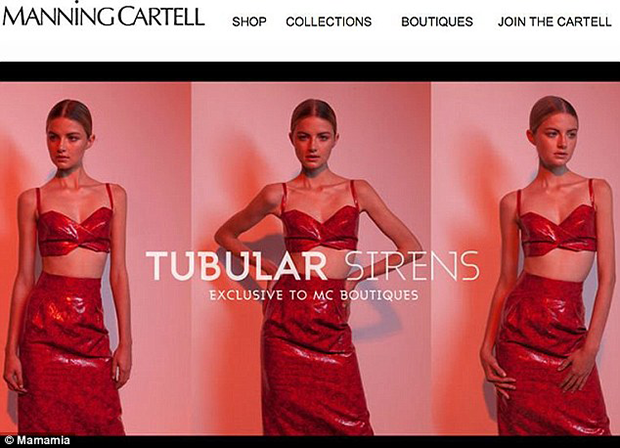 Want more? Here's one of our fave moments from Jase & Lauren – they're always up to something! Weekdays from 6AM on KIIS 101.1!