It seems Ariana Grande has a new boyfriend – and he looks verrrrry similar to her ex, Pete Davidson.
Yep, Page Six is reporting that Ari is quarantining with her new bf, Dalton Gomez.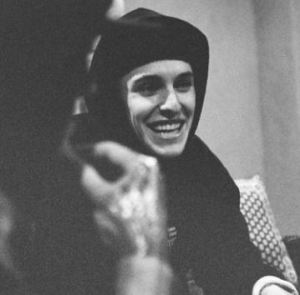 Ari was snapped making out with a guy around Valentine's Day and TMZ is reporting that it was indeed, LA real estate agent, Dalton.
They've apparently been dating for 'several months' however Ari hasn't confirmed the news just yet.
Peeps on the Internet have pointed out that he's appeared on her Insta Story a few times.
Okay soooo, maybe she does have a new man. Named Dalton Gomez. #ArianaGrande Either way, I'm so happy for her. pic.twitter.com/7d2gvAU6d9

— Sᴏʀᴀ (@ASoraWild) March 22, 2020

And just for fun, because the internet is wild, here's a snap of Dalton and Miley from 2017:
Dalton Gomez via Instagram Stories pic.twitter.com/wm5j3WUOKV

— Miley Cyrus Germany (@MileyRCyrusGER) July 9, 2017
Ari was previously engaged to Pete Davidson but called it off in 2018.