The Royal Melbourne Show is now until October 1st at Melbourne Showgrounds.
And only KIIS has the MOST free tickets to get you there.
In fact, we're giving you as many tickets as you want!
You'll also score the exclusive KIIS 1011 Showbag!
Put 13 1065 in your phone and Keep KIIS Loud weekdays for your chance to win at 10am,11am, 1pm & 2pm.
Check out what's in the exclusive KIIS 101.1 showbag!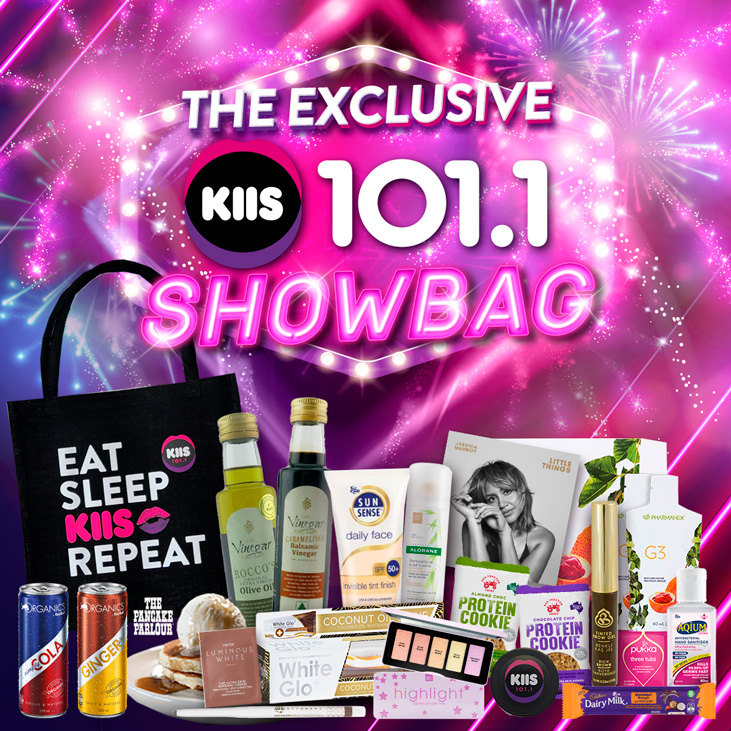 It's overflowing with awesome stuff!
Including a Family pass to Jase & PJ's Hollywood Horrors + a souvenir picture to keep!
Click here to check out the Hollywood Horrors video… if you dare!
KIIS 101.1 Reusable tote shopping bag
KIIS 101.1 Orbit charger
Cadbury Chocolate
JESSICA MAUBOY's Strictly Limited-Edition Physical CD single – LITTLE THINGS
Organics by Redbull – Simply Cola AND Ginger Ale
Ottoman 3 tinted brow gel
Ottoman 3 brow powder pencil
$25 Pancake Parlour Voucher
White Glo Coconut Oil Shine Whitening Toothpaste
Klorane Dry Shampoo
Red Tractor Protein Cookies- Chocolate Chip & Almond Choc
DB Master Complexion Highlighting Tin
The Vinegar Factory- Rocco's Extra Virgin Olive Oil or caramelised Balsamic Vinegar
Nu Skin G3 nutrient-rich super juice Pouches
HIVITA Ultra Renewal Cream
PUKKA organic Three Tulsi Tea
SunSense Daily Face 75g SunScreen
Aqium hand sanitisers
The all new Royal Melbourne Show. It's the Show like you've never seen before!
Pre-purchase tickets and save at royalshow.com.au
Only from Melbourne's KIIS 1011!